NEET cut off 2018 for MBBS in Delhi
This article discusses the NEET cut off 2018 for MBBS in Delhi. The Central Board of Secondary Education (CBSE) had released the result of the National Eligibility cum Entrance Test (NEET) 2018 on June 4, a day earlier than the scheduled date. Kalpana Kumari had obtained the All India Rank 1 in NEET UG 2018 with 99.99 percentile in June NEET, 2018. She obtained 171 out of 180 in physics, 160 out of 180 in Chemistry, 360 out of 360 in Biology, biology includes biology and zoology. Her overall score was 691 out of 720.  The NEET exam 2018 was conducted on May 6th. And over 13 lakh candidates gave this exam this year. The result for NEET exam was available on the official website.
The cut off for NEET 2018 is as follows.
CATEGORY          CUT OFF PERCENTILE      CUT OFF SCORE         NO. OF CANDIDATES
UR                           50th Percentile                     691-119                                   634897
UR-PH                    45th Percentile                    118-107                                      205
OBC                        40th Percentile                    118-96                                       54653
OBC-PH              40th Percentile                       106-96                                        104
SC                          40th Percentile                     118-96                                        17209
SC-PH                   40thPercentile                      106-96                                          36
ST                           40th Percentile                    118-96                                         7446
ST-PH                   40thPercentile                      106-96                                           12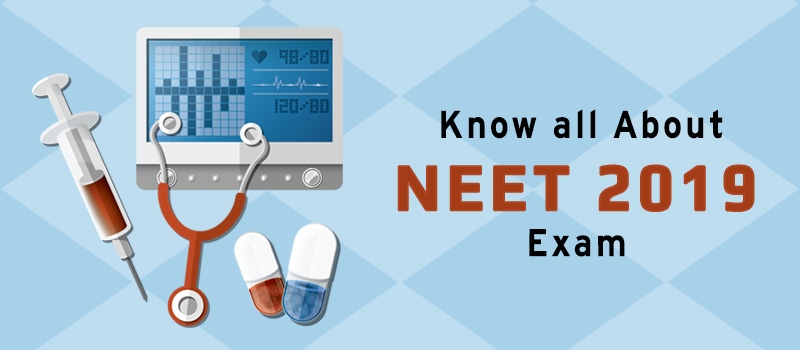 NEET 2019 application form
The notification for NEET 2019 has been released by the concerned authorities. The minimum eligibility for appearing in the exam is completing lass 12th. The application form for NEET 2019 will be released from 1st November, 2018 and the last date to submit the application form will be 30th November, 2018. In the month of December of this year, the correction of application form will be done. The candidates who successfully registers themselves for the exam can get their NEET admit card from April 15th, 2019.
The exam will be conducted on 5th may,2019. The duration of the exam is 3 hours. the result of the NEET,2019 will be declared on June 5. And the counselling session will begin from June 13th onwards.
the NEET 2018 cut-off for the MBBS courses can also be checked by following the simple steps that are given below:
The candidate can note down the number of correct and incorrect answers by referring or checking from the NEET Answer Key that will be uploaded by CBSE on its official website.
Then, the candidate can calculate their NEET score using the marking scheme of 4 marks for each correct answer, -1 mark for each incorrect answer, and 0 mark shall be given for more than one answer or no answer.
After that the student must match their calculated score with the qualifying marks. If the candidate has passed the exam then he may process to check the cut off of different government colleges in the country. and it the student has passed the NEET exam, that is conducted by the CBSE then he is also eligible to apply for medical courses in countries situated abroad.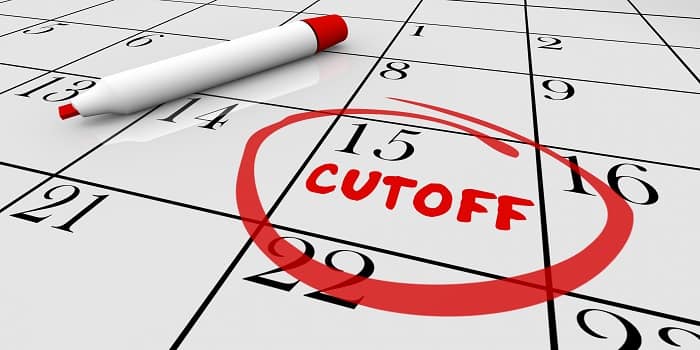 The cut for NEET 2017 is as follows
Category            Cut-off Percentile            Cut-off Score     No. of Candidates
General                          50%                             697-131            543473
OBC/SC/ST                    40%                                130-107           47382 for OBC, 14599 for SC and 6018 for ST
General-Physically Handicapped               45%                       130-118                67
OBC/SC/ST- Physically Handicapped         40%                       130-107                152 for OBC, 38 for SC and 1- for ST
Cut off for NEET 2016
Category                  marks range        number of students
Unreserved                  685-468             14315
OBC                              468-465                230
SC                                  468-352              2815
ST                                  466-303              1427
Unreserved & PH        466-214              430
OBC & PH                    213-210                10
SC & PH                       209-130                75
ST & PH                        213 – 118               23
Cut off for NEET 2015
Category      marks range      number of students
Unreserved         695-453               1-14052
OBC                     453-450                14053-14905
SC                         453-324             14200-61238
ST                         451-288               14481-83162
UR-PH                 449-324             15149-61494
OBC-PH              322-312                62218-67788
SC-PH                  315-302                66314-73737
ST-PH                      NIL                   NIL
Heart
Haha
Love
Wow
Yay
Sad
Poop
Angry