3 Reasons Why AI Needs Humans
Artificial intelligence may have started with Alan Turing's speculations on intelligent machines in 1950. Natural language processing and machine learning have revolutionized industries that rely on big data, such as translation tools, financial institutions and search engines. However, there's still a considerable gap between the complex algorithms that predict behavior based on massive amounts of data and the representations of AI in science fiction, which include Star Trek's erudite Lt. Cmdr. Data and the rogue computer HAL 9000 in the move 2001.

Despite continuing advances in the field, the technology has not yet achieved the level of complexity needed to mimic the human mind. Chances are, AI will always need human inputs to govern the ethical considerations of leaving decisions up to the bits and bytes inside a computer algorithm.
Let's take a look at three reasons why human input guides AI use in established applications and emerging technology. As of today, and for the foreseeable future, even the most powerful AI requires human intervention to create meaningful outcomes.
1. Introducing Creativity and Compassion
When Apple first release the iPhone, no one predicted the number of jobs this one innovation would create. Whole industries sprang up around creating smart devices based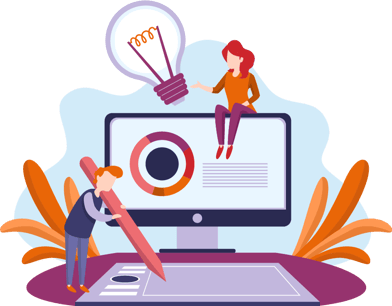 on Apple or Android platforms. E-Commerce websites, mobile applications, wearable technology, online communities, and even ride-sharing emerged. Apple's technology helped create the backbone upon which the tech industry grew. However, it took creativity for people to find useful ways to expand the technology.
The world of AI is desperately in need of the same innovation to create useful applications and improve the predictive capability of AI and deep learning. People will drive the creativity and compassion needed to use AI to create music, art and poetry, for example.
Haha
Heart
Love
Wow
Yay
Sad
Poop
Angry